Read Time:
4 Minute, 28 Second
Are you suspecting that your girlfriend is cheating on you? This can be a hard pill to swallow but it's better to know the situation before it's too late. Knowing early can save your relationship because you can still work things out.
So, how can you know if your girlfriend is cheating? Well, you don't need to hire a secret detective to follow her around. You don't even need to ask her any questions. With a spy app, you can secretly monitor her phone to catch her red-handed and get proof.
Spyier: The Best Cheater Catcher
Thanks to advancements in technology, you can secretly monitor your girlfriend's phone without getting caught. All you need is an effective spy app. When it comes to choosing effective spyware, the most recommended option is the Spyier app.
Spyier is a powerful spy app that has been designed with the most cutting-edge technology that makes spying seamless. It doesn't require that you have any technical experience. All you need is the knowledge of how to use a smartphone. Click here to learn more.
It is very easy to use and its user interface is simple, making it easy to navigate around the dashboard. Spyier is also very safe, which means you don't have to worry about malware being introduced to your target device.
The app has been recognized by numerous tech platforms, including Tom's Guide, Forbes, and Android Authority. It doesn't matter the type of phone that your girlfriend is using, Spyier will help you spy on it.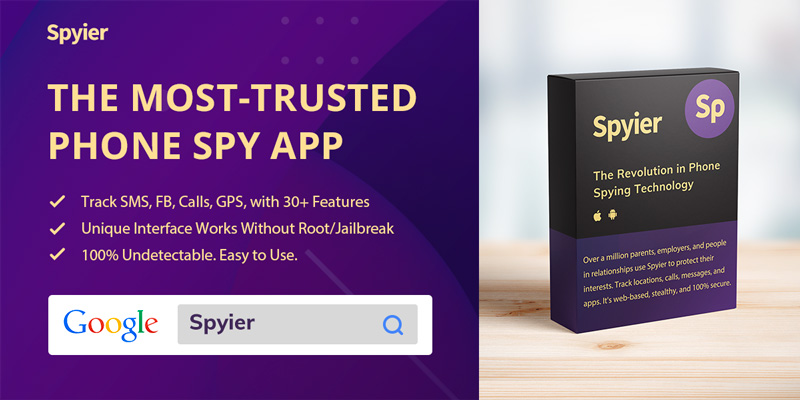 How to Activate Spyier on Girlfriend's Phone
Follow the easy steps below to activate Spyier on your girlfriend's phone. It takes less than five minutes to complete the whole process.
Step One: Visit the Spyier official website and choose a subscription package. You should check the pricing list before you make your choice. After choosing a plan, you have to make the payment to gain access to the full features of the app.
Step Two: Select the operating system of your girlfriend's phone, which can either be Android or iOS. Your choice will determine the setup wizard that you will receive. Follow the on-screen instructions to complete the activation process.
If your girlfriend uses an iPhone or iPad, you won't need to install an app on her device. When prompted, you will be required to provide the iCloud username and password of the device. You also have to verify the credentials to complete the activation process.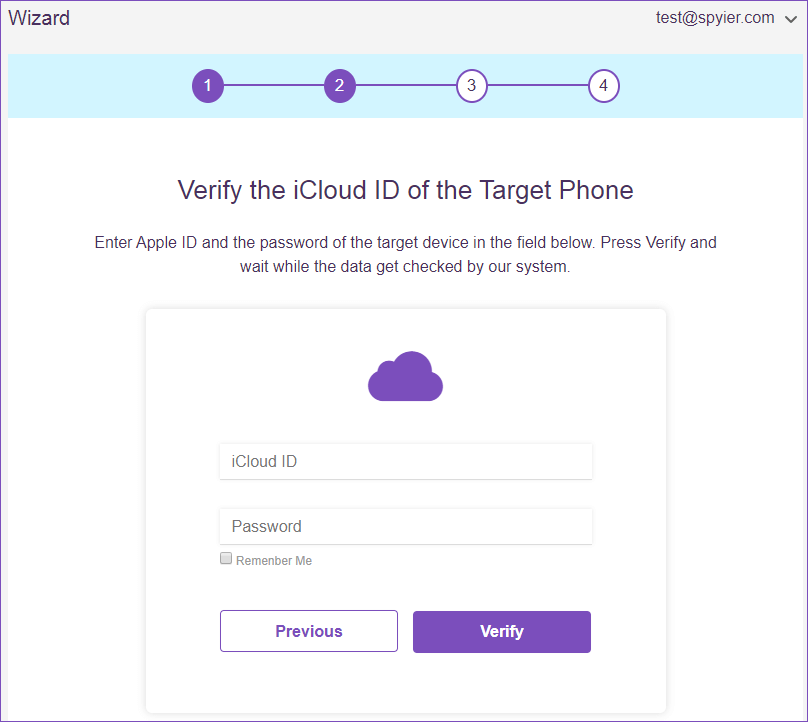 If you want to spy on your girlfriend's Android device, you have to install a 2MB app on her device. The app takes a few seconds to install, so you don't have to worry that you will get caught. You can quickly install the app when she takes a bathroom break.
The app is also safe and free of malware. After installing it, you can send it to the background by hiding it. This removes it from the app icon list and it starts working stealthily to transfer data to your dashboard.
Step Three: Log in to your Spyier account and navigate to the control panel. Check your dashboard for the menu list. From here, you can start to spy on all your girlfriend's phone activities.
What Phone Activities can you Access with Spyier?
There's so much that Spyier gives you access to. With over 30 features, there's almost nothing that you would not be able to view remotely from your girlfriend's device. Let's look at some features that you can access on your girlfriend's phone.
If your girlfriend is always talking to a mystery person on the phone, don't argue with her. Instead, log in to your dashboard and check the call log menu. You can see her call details here, including the caller ID, profile photo, phone number, and timestamps.
Spyier makes it easy for you to read your girlfriend's text messages remotely. From the Message menu, you can read all her incoming, outgoing, saved, and deleted messages. You can also save the messages for proof.
If you think that your girlfriend is lying about her whereabouts, don't argue with her. Go to the location menu on your Spyier dashboard to view her real-time location. 
The Spyier app works with the built-in GPS mechanism on a phone device to transmit real-time data to users.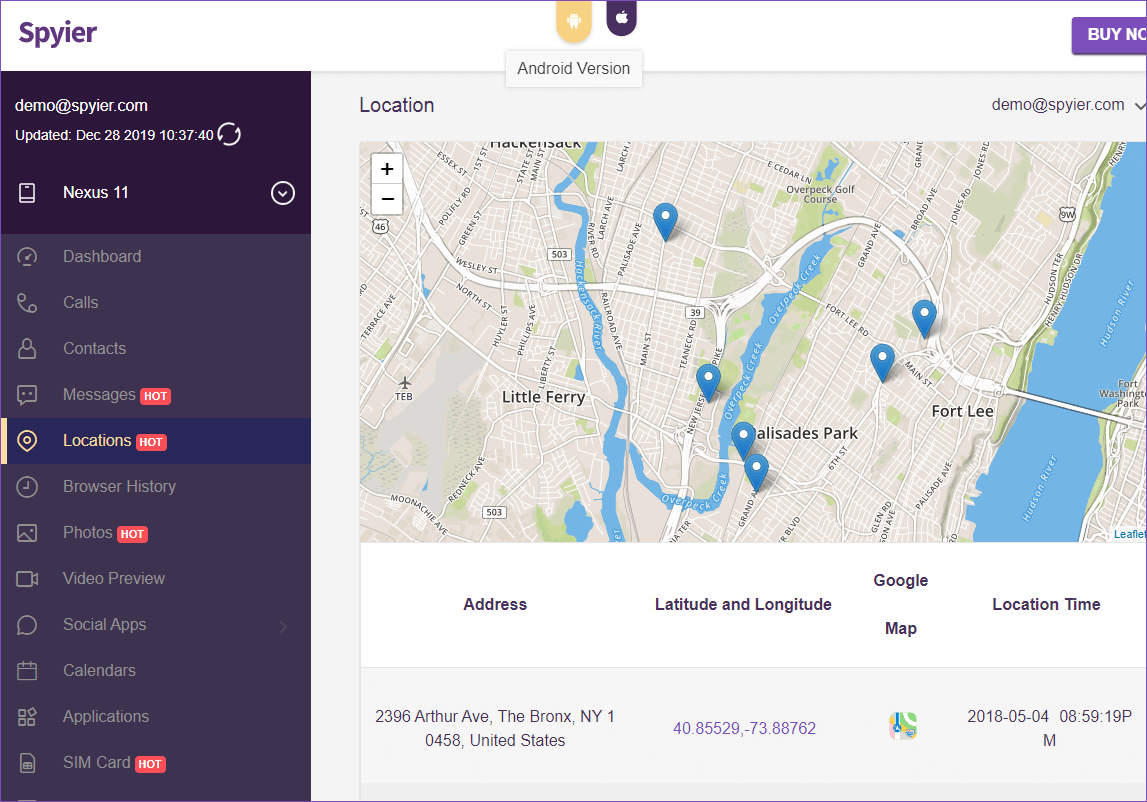 You can see all your girlfriend's activities on social media through your dashboard. You will be able to see her posts, pictures, videos, and private chats. Spyier gives you access to all social media platforms, including WhatsApp, Instagram, Facebook, Telegram, and more.
Spyier logs every keystroke used on your target device in an organized manner. These include the username and password to different social platforms and dating sites that your girlfriend may be signed up to. You can directly access these platforms to get proof.
Conclusion
With the proof you get from all that Spyier offers, you can confront your girlfriend with the truth. You can decide to break up with her or give her another chance. Knowing that you can get proof of her cheating, she will think twice before cheating on you ever again.